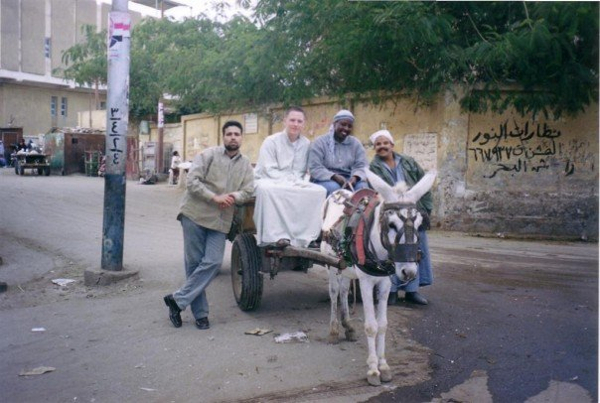 What is 'chunking'?
Okay.
Imagine you're a migrant to an English-speaking country who can barely speak a word of English yet and every day out in the street you hear people ask you, "How's it going?"
At first you might not really be sure how to respond.
You might make a guess that its a 'yes or no' question and reply with "yes" or "no" for example.
After a short while however, you'd notice either by being corrected or by hearing other people answer the same question that "How's it going?" actually has about the same meaning as "How are you?"
"How's it going?" is an example of a language chunk or formula.
It's a phrase, collocation or expression with a specific meaning and a desired outcome.
The individual parts of this chunk (how, 's, it, going) have other meanings on their own, but as a whole in a particular order they mean something else.
You've just picked up a 'chunk'
So now you've learned what the chunk "How's it going?" means.
You know how to respond to it when asked and you're getting pretty good at using it whenever you greet people in your neighbourhood.
The key to understanding language chunks is that at first they're acquired unanalysed.
You don't quite know what 'how', 'it' and 'going' mean on their own or in other contexts, and you aren't able to make new sentences using the same words.
Breaking up the chunk
The best way I can explain how this happens is to give you an example from my own learning experience with Arabic.
I remember being in a market once with some Egyptian friends in a small village called Il-Fashn when I was an Elementary level speaker.
Nobody in the vicinity spoke a word of English (my companions included).
My friends were buying some vegetables from a stall and one of them said to the other, "mish ma3aya filus kifaya" ("I don't have enough money"). This was the first time I'd heard this chunk of language being used and although I didn't know what 'ma3aya' and 'kifaya' meant at this stage, I knew by the context what was going on and what he meant (he was pulling his pockets out to indicate that he had no cash).
So I started using this chunk exactly how I'd heard it. Whenever I didn't have enough money (in fact I looked for opportunities to say this) I'd repeat verbatim, "mish ma3aya filus kifaya".
Gradually after repeated repetition of the chunk over days and weeks and exposure to the individual words in other contexts, I started to unpack and experiment during my conversations.
For example:
Basic level:

'mish ma3aya filus' – "I don't have money"

'mish ma3aya mufta7' – "I don't have a key"

Slightly harder:

'ma3ak filus kifaya?' – "Do you have enough money?"

'ma3ak 2alam?' – "Do you have a pen?"
Phrasebooks go a long way in the beginning
When I first started out learning foreign languages my initial approach was to go out and obtain grammar books and then spend countless hours trying to memorise vocabulary and grammar rules before I even attempted to talk to a native speaker.
It didn't do me much good.
The best thing you can do in the beginning is to scan phrasebooks for chunks of useful language and go out and use them repeatedly.
Forget about the grammar or syntax questions for now and just use language chunks.
Unpack it when you're ready to unpack it.
Implementing The Lexical Approach by Michael Lewis
I'll write a lot more about this soon (what I call my language learning bible) but in the meantime you should get yourself a copy of Implementing The Lexical Approach by Michael Lewis.
Although it's primarily focused on English teaching methodology, it is without doubt one of the most eye-opening, unique and very practical language learning books I've ever read and it explains the concept of chunking in great detail.
I'm an Applied Linguistics graduate, teacher and translator. I have a huge passion for language learning (especially Arabic), raising awareness of endangered minority languages and simplifying language learning for millions of people around the world. Sign up and stay connected.