filed under Arabic, Foreign Languages, Language Learning, Tips
Comment
Written by
Donovan Nagel
| –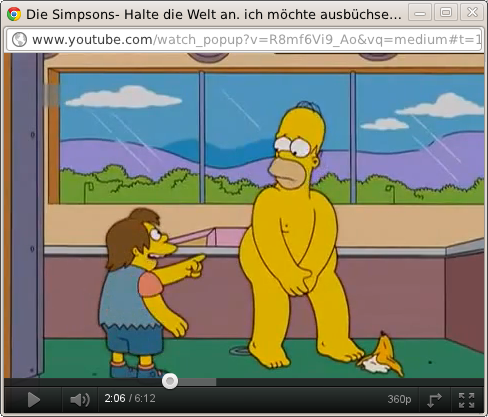 If you have a reliable internet connection at home then don't be foolish enough to go out and spend money on audio or video material for your target language.
I made this mistake in my early days of learning Arabic by spending insane amounts of money on DVD's and CD's when I could have found the same material for free online.
It's expensive and completely unnecessary.
There's an abundance of freely available audio and video resources in your target language online and it's very easy to find (if you're studying an obscure language with limited resources then you're an exception).
One thing that really works well for a lot of people is watching dubbed shows on YouTube or other video streaming sites. Some of them are subtitled but for those that aren't you might be able to get hold of the English version and use that as a guide.
Remember what I said about incidental acquisition through leisure activities?
Here are two examples of my favorite sitcom in German and Spanish available for free on Youtube:


If you liked this post then you might also like this one – The Best Free Online Language Learning Tool.
Comments: If you've got something you'd like to add to this or some constructive criticism you can do that at the bottom of this page. Just please be respectful. Any abusive or nonsensical comments will be deleted.
Enter your email in the 'Join the Guild' box above!