filed under Foreign Languages, Irish, Language Learning, Motivation, Tips
1
Written by
Donovan Nagel
| –
I was planning to write a piece today on motivation in language learning and how to keep yourself interested after the honeymoon beginner stage is over but I stumbled across this video by Steve Kaufmann that I thought I'd share instead.
Steve Kaufmann on language learning frustration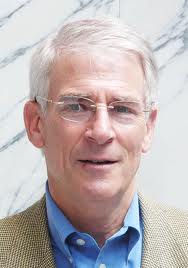 For those who aren't familiar with Steve, he's the owner and founder of LingQ. Some people like him and some don't like him but I think his impressive foreign language repertoire makes him a credible authority regardless.
I personally don't use LingQ because of its price but it's still a very useful tool, especially for translators.
Here's the video:

Enjoyment is key
Steve makes a very simple yet profound point in this video. Here it is in his own words:
Why are you frustrated? Don't worry about how fast you're progressing. Be confident that if you do things that you enjoy doing in a language, and if you stay with it, you will progress. You will progress faster if you do things that you enjoy doing than if you try to force yourself to do things that you don't enjoy doing.
For those who are stuck in the boring, seemingly never-ending intermediate stage of learning this bit of advice is worth heeding.
By taking whatever you're interested in or passionate about and basing your learning around that thing, your language learning ceases to be a chore and you'll find that you improve a lot faster.
Are you into sports? Watch sports commentaries on foreign language channels or read sports sections in foreign newspapers.
Like reading fiction? Buy a translated copy of a popular novel and read it.
Master chef? Learn recipes in foreign languages and watch foreign language channel cooking shows.
Is music your thing? Do I have to state the obvious? Listen to foreign language music! If you play instruments, learn some target language songs and play them.
Into politics, religion or technology? There are plenty of foreign language websites dealing with news, reviews and opinions in those areas.
On that point I'm actually teaching myself to play and sing this song by The Coronas to help with my Irish:

If you're doing something you love and enjoy you'll learn a lot just by being exposed to the input and you'll incidentally learn a lot of other expressions and vocabulary as well.
This was written by Donovan Nagel.
If you found this interesting or useful, please support it by sharing the article online using the buttons below. Make sure to Like us on Facebook!
Comments: If you've got something you'd like to add to this or some constructive criticism you can do that at the bottom of this page. Just please be respectful. Any abusive or nonsensical comments will be deleted.
Enter your email in the 'Join the Guild' box above!