6
Written by
Donovan Nagel
on July 15, 2012 – 11:32 pm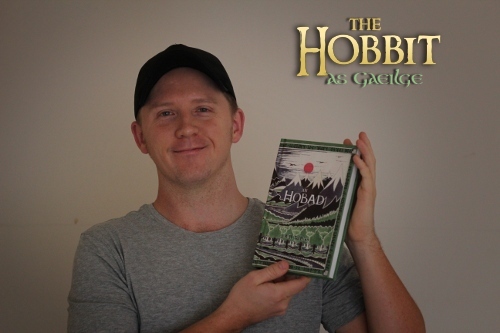 Here's a wonderful treat for Irish learners in the lead-up to the upcoming Peter Jackson film, The Hobbit.
Last week I received my copy of this new (April 2012) translation of one of my all-time favourite books, The Hobbit Or There And Back Again by J.R.R. Tolkien (An Hobad Nó Anonn Agus Ar Ais Arís as Gaeilge).
As I'm a huge fan of the Tolkien books and Lord Of The Rings films I couldn't not get a copy of this. Success in language learning depends largely on your own enjoyment of the process so this book is a welcome addition to my Irish language material.
Here's a video I made talking a bit about the book:
Definitely a better alternative to Harry Potter!
If you're a serious Gaeilge learner and love Tolkien then this is a must-have. As I said in the video, it's so full of rich, useful vocabulary and expressions that it's an excellent tool for bringing your Irish up a notch.
It's selling on Amazon at the moment for about $48 (the price is a bit higher than normal because it's a translation). Get a copy here.
My hat goes off to Nicholas Williams for his hard work on this. Eagerly anticipating all three Lord Of The Rings books, mate!
This was written by Donovan Nagel.
Do you use StumbleUpon, Reddit, Pinterest or Digg? A quick upvote, like, pin or digg will make my day! Thanks. 
Comments: If you've got something you'd like to add to this or some constructive criticism you can do that at the bottom of this page. Just please be respectful. Any abusive or nonsensical comments will be deleted.