About The Mezzofanti Guild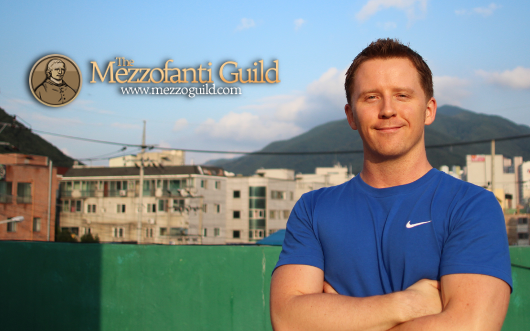 G'day everyone!
My name's Donovan and I'm an Applied Linguistics graduate from sunny Queensland, Australia. I've been moving around and living in various parts of the world for the last 10 years.
I have a huge passion for language learning as well as helping to raise awareness of endangered minority languages around the world.
My goal is to spend the rest of my life pursuing this passion.
I'm happy to share information from my own experience that'll help you in your efforts to pick up new languages whether you're living abroad immersed in your target language or struggling to learn at home on your own.
Who is this Mezzofanti guy?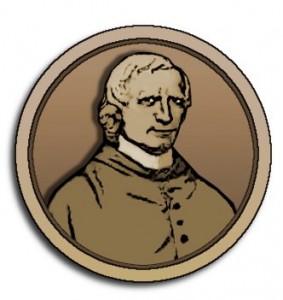 According to an exhaustive biography of Giuseppe Gasparo Mezzofanti (1774 – 1849) he spoke an impressive 39 languages fluently, most of which were not Latin-based, many obscure and uncommon Eastern languages and a range of various dialects and ancient languages of the Near East.
Many of the languages he spoke were rapidly self-taught at a time where there was no internet, no electronic communication and no abundance of learning material like we have at our disposal today.
I personally have a special affinity for Mezzofanti because of his theological background starting out with Greek and Hebrew, and the fact that he specialized in Arabic.
I highly recommend getting a copy of The Life of Cardinal Mezzofanti.
Why a "guild"?
This definition of the term 'guild' says it all:
An association of people for mutual aid or the pursuit of a common goal.
It's really important that we continue to encourage and support one another as a community of language learners. You might be learning a language on your own but consider yourself part of a wider, global family of learners who are in the same boat!
From time to time you'll also hear from other experienced language learners on this blog and you're always welcome to share your own thoughts and experiences.
My language experience in a nutshell
My family are all monolingual English speakers and even though I took a few years of compulsory Mandarin Chinese in school it wasn't until I encountered Koine Greek and Ancient Hebrew in college that I really became interested in foreign languages.
Learning these languages for a few years showed me how truly rewarding it is to be able to understand people not only across cultures but across time as well.
I moved on to Classical Arabic and ended up making friends with native Arabic speakers in Australia and the Middle East who taught me the Egyptian and Modern Standard dialects. Arabic has been my area of specialization for many years.
I've also spent a lot of time learning the following languages as well through a mixture of immersion, formal and informal study:
Georgian (the country), French, German, Italian, Spanish and Russian.
In 2012 I taught myself Irish Gaeilge, the indigenous language of Ireland, and for the past year I've been in South Korea working hard to become fluent in Korean.
My own personal goal is to become fluent in at least one new language every year and to spend time living in that country while sharing my experience with all of you.
Before you go anywhere!
As well as bookmarking this site make sure to:
Connect with me on Facebook by clicking the 'Like' button here (I often post extra content here):
Follow me on Twitter by clicking this follow button:
Join the forum and introduce yourself:

Also make sure to Join the Guild by entering your email at the top of this page!
Here are some news articles about me and this blog:
Australian Linguist Learns To Speak Irish In Nine Months (also here: Brisbane Man Learns To Speak Irish In Nine Months) - The Irish Echo, Australia
The Australian Who Speaks Irish - WorldIrish, Ireland
Australian Man Learns Irish In Nine Months - Joe.ie
And a few popular posts to get you started:
You Don't Need To Study Grammar To Learn A Foreign Language
16 Prolific Language Learning Bloggers You Should Follow
Aussie English: The Best Variety Of English In The World
The Uncomfortable Truth: Social Risk-Takers Are Better Language Learners
Arabic And Hebrew: Why Semitic Languages Are Not Difficult (Despite What People Say)
Reflections Of A Visual-Spatial Language Learner
Lastly, if you use StumbleUpon or Reddit please help this blog by liking/upvoting this page and other posts that you find interesting. Cheers!