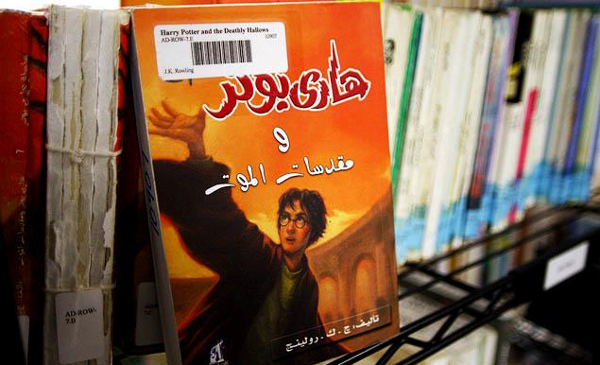 UPDATE: To get the Harry Potter books in many different languages, click here and select a language on the left sidebar (or use the search bar).
***
Edit: A few of my readers have brought to my attention that the University of Calgary has only provided the first two paragraphs at the link below.
***
Now here's a very handy language resource that's freely available online thanks to a few good folks over at the University of Calgary, Alberta.
From MarketWatch [UPDATE: This post is no longer available.]:
On November 25, the University of Calgary's Language Research Centre will launch a one-of-a-kind online collection of audio readings from all 70 translations of Harry Potter and the Philosopher's Stone, the first novel in J.K. Rowling's Harry Potter series. The multilingual collection of readings was created as a resource for students and teachers of language, but is expected to appeal to anyone who is interested in language or is a Harry Potter enthusiast.
The audio library of all 70 translations of Harry Potter and the Philosopher's Stone can be found here on the University of Calgary website.
Whether or not you're into Harry Potter (I'm not really), children's books are an excellent tool to use when learning languages. The reason for this is that when we're starting out, we are on the same if not lower level than kids are in our speaking and comprehension.
My very first Arabic book was a Kermit the Frog alphabet book written in colloquial Egyptian!
Check out the Harry Potter audio readings at the link above, listen to small bits over and over, and try to grab an English copy so you can follow along with it.